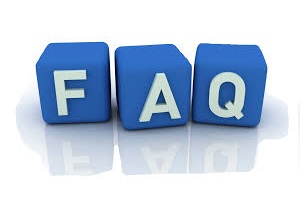 What is the Scenic Stampede?
A multi-day, multi-state, driving event for Ford Mustangs hosted by the Blue Mustang Registry.  The majority of our time spent will be on the road  and not sitting in parking lots.
Pre-Registration:  https://www.bluemustangregistry.com/posts/5th-annual-scenic-stampede-pre-registration
Full Schedule and information:  https://forums.bluemustangregistry.com/index.php?topic=1123
Where is the Stampede located?
Historically, we began the Stampede in Chattanooga Tennessee in 2015 but moved to Oak Ridge (outside of Knoxville) due to a central point for the Tail of the Dragon and Devil's Triangle Cruises.  Oak Ridge, home of America's premier nuclear research program, provides a great jumping off to the Tail of the Dragon, Devil's Triangle and the Great Smokey Mountains.
In 2019, we have added a night in southwestern Virginia for those that want more!  The Virginia portion opens the Stampede and commences Tuesday mornings from host hotels in Wytheville Virginia.  More details about that leg under the Back of the Dragon/God's Thumbprint/Burke's Garden below.
I'm not a blue Mustang, can I still come?
Absolutely.  We allow any color Ford Mustang to join us.
How much does it cost?
There are no admission costs for the Scenic Stampede.  There are other costs associated with the Scenic Stampede you may incur such as lodging, meals or venue admission fees.  Stampede branded items are available for purchase and are usually pre-paid items as they are custom.
Do I need to do anything to my Mustang?
You should do standard items as with any vehicle going on long trips.  Oil changes and tire rotations at a minimum.  We strongly recommend you NOT attempt either Dragon cruise or the Devil's Triangle with any vehicle with tire, brake, suspension or transmission issues.  Bringing such vehicles on these routes is asking for disaster.   These routes are remote and challenging and it's not just you on the road!
I've never done a car cruise, what can I expect?
We do our best to organize this into a safe and enjoyable event.  We demand all participants maintain control of their vehicle and act responsibly on the roadways.  At the end of the day we never want to attract negative attention to ourselves or the Blue Mustang Registry.
We post a schedule online as well as have a printed copy at the event for everyone to have.  This schedule will give times and locations.  All events are optional, you can pick and choose which you want to attend.  Need a rest day, take one.  It is your responsibility to be at the designated place at the designated time.  We do our best to ensure we have everyone, however, some locations do not allow us to have enough visibility to physically see everyone is at their vehicle.
Every morning we meet up at the designated area on the schedule. This is typically the rear parking lot of the hotel.  At this time we will give a quick brief on what's happening for the day and some general information.  We will hand out any extra two-way radios to those that do not have one.  Ensure these radios get back to the respective owner at the end of the day.
After the brief we will line up and leave behind a designated leader car.  Depending on the size of the group we have, there may be multiple groups.  When you choose a group, stay with that group throughout the day. If for some reason you need to change groups during the day, let one of the staff know. Once the group leaves everyone will follow the leader and navigate through the area to our cruise location for the day.  The radio is integral during this time as we travel through the city and red light systems.
The routes are designed so that the lead car is able to slow down and let everyone catch back up.  If we are spread out to the point where the lead car is unable to allow everyone catch up, the leader will typically pull over onto the shoulder and stop in a safe location, with the group, and wait.  Do not get out of your vehicle at this time.
If you are separated from the group and are the new "leader" ensure that you are communicating to the group you are leading and also attempt to contact the group you are trying to catch.  The lead car will communicate via radio what lane everyone needs to be in and when.  They will also let everyone know when and where we are turning.
We have multiple stop points during the day, usually about 1 hour apart.  The schedule will typically note if a stop has a restroom. For long stops we will announce what time everyone needs to be back to roll out to the next checkpoint. It is critical that you make it back at these times.
Designated Rear Vehicle (DRV)
The designated rear vehicle is a voluntary position.  As we grow in size we will ask that someone take on this responsibility if it has not already been assigned to someone.  Traditionally the DRV has been a local resident that knows the routes we are taking.  As the DRV you are responsible for communicating with the lead vehicle to ensure everyone is caught up and together.  They are also responsible for ensuring everyone has made a turn.
Back of the Dragon/God's Thumbprint/Burke's Garden
Burke's Garden is located in the beautiful and scenic valley affectionately known as God's Thumbprint.  This begins our Stampede routes as we depart our hotels in Wytheville at the I-77/I-81 junction.  This is an easy cruise and a great place to start.  Look for the painted barnsides that are a Burke's Garden signature!
Back of the Dragon, running between Tazewell and Marion in Southwestern Virginia, offers 32 miles and 438 curves of knee dragging fun.  This road requires your attention, while still giving you scenic views and patches to relax from the curves.  Those of you that have done the Tail of the Dragon, think of this as a few more curves but with easy cruising spliced in.   In 2015, the Back of the Dragon had it's own 'Deale's Gap' headquarters opened at the northern point in Tazewell.  Souvenirs and information can be had at the stop.  BMR uses Tazewell as our mid day point for lunch, gas and shopping and to enter the Back of the Dragon where we proceed towards Marion.  After completing the run, we hop on I-81 and proceed to Tennessee for the reminder of the Stampede.
Cade's Cove
Cade's Cove is an 11-mile loop through a valley surrounded by mountains and is one of the most popular destinations in the Great Smoky Mountain National Park.  It offers a great opportunity to see wildlife such as white-tailed deer, black bears, turkey and other animals.  The Cade's Cove cruise is usually our first cruise of the week.  This is a scenic and relaxed cruise to give everyone an opportunity to see how we do our cruises and to get experience driving in a cruise.
Tail of the Dragon
The Tail of the Dragon is one of our usual cruise areas and has quite a bit of traffic on the weekends. It has 318 curves in 11 miles and is a complete, in your face, experience with NO side roads or driveways. These 11 miles need focus and dedicated attention. While the 30 or 35 MPH speed limit may not seem very fast, it can be overwhelming on this road. As the Scenic Stampede grows we will begin to divide the primary cruise groups into sub groups and stagger the start time for the Tail of the Dragon. This will allow an opportunity for those that wish to cruise the entire road at 35 MPH to do so, and also allow those with less experience and comfort to do so at their leisure. There are ample professional photographers along this road and you can order the photos online.
Devil's Triangle
The Devil's Triangle is a 44-mile loop and can be just as treacherous as the Tail of the Dragon.  Traffic is very light or non-existent on this road which makes for a great cruise area.  Tight switchbacks and steep drop offs dot the roadway and offers a little bit of everything.  This cruise is a lot less in your face than the Tail of the Dragon, but does demand attention.  The cruise will take us through some rural housing areas and can have various hazards such as ATV riders, downed trees or gravel on the roadway.  The hallmark of this road is the Brushy Mountain State Penitentiary which had been closed until 2019 and has re-opened as a tourist attraction.
Cherohala Skyway
The Cherohala Skyway, the mile high legend, is a 43 mile scenic byway.  The Skyway offers sweeping mountain views as we traverse up and down 5,400 feet of mountains.  This semi relaxed cruise really lets you and your passenger specatcular vistas as we wind our way through these mountains.  This road allows for some spirited driving but is a more comfortable drive for most.  It is one of the longer stretches of road we take.